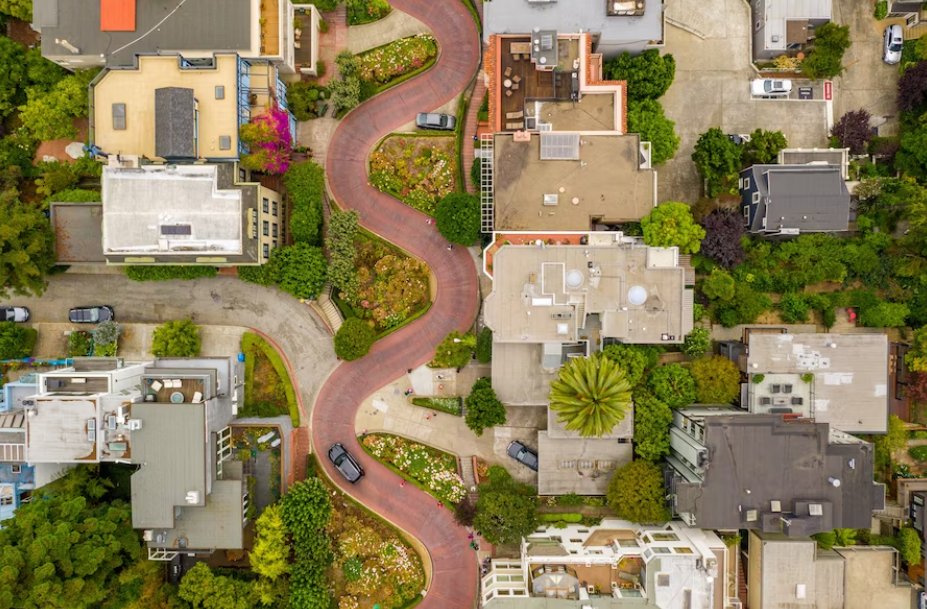 Welcome to Waco, Texas! If you're looking for a city that's bursting with Southern charm and a laid-back lifestyle, then look no further. Nestled in the heart of Texas, Waco offers an exceptional living experience with its warm climate, friendly community, and breathtaking natural beauty. But what sets this city apart are its diverse neighborhoods that cater to every lifestyle and budget. Whether you're a young professional or starting a family, there's something here for everyone. So get ready to explore the 8 best neighborhoods in Waco and find your perfect match!
A Glimpse into Waco's Living Experience
Waco's living experience is unlike any other. Nestled in the heart of Texas, this vibrant city boasts a unique blend of culture, history, and modern amenities. From its quaint downtown area to its sprawling suburbs, Waco has something for everyone.
One of the things that sets Waco apart from other cities is its strong sense of community. Whether you're attending a local festival or simply walking down the street, you'll find friendly faces everywhere you go. This close-knit atmosphere creates a warm and welcoming environment that residents love.
Another aspect of Waco's living experience is its rich history. From the historic suspension bridge to the iconic Magnolia Market at the Silos, there are countless reminders of Waco's past scattered throughout the city. These landmarks serve as both tourist attractions and sources of pride for locals.
But it's not all about tradition in Waco – the city also offers plenty of modern conveniences. With top-notch restaurants, shopping centers, and entertainment venues located throughout town, there's never a shortage of things to do here.
Living in Waco provides an unparalleled quality of life that can't be found anywhere else. The combination of small-town charm and big-city amenities makes it an ideal place to call home for anyone looking to enjoy all that Texas has to offer!
The Waco Lifestyle
The Waco lifestyle is a unique blend of Southern hospitality, Texas charm, and big-city amenities. With a population just over 138,000 residents, Waco offers the perfect balance between small-town living and big-city excitement.
One of the key features of the Waco lifestyle is its strong sense of community. Residents take pride in their city and are quick to lend a helping hand to those in need. This tight-knit community is evident through events like ""First Friday"", where locals gather downtown for live music and food truck fare.
In addition to its friendly atmosphere, Waco also boasts an impressive cultural scene. The city is home to several museums including the Dr Pepper Museum and Texas Ranger Hall of Fame. For those who enjoy outdoor activities, there are plenty of options like hiking at Cameron Park or kayaking on Lake Brazos.
Waco's central location also makes it easy for residents to explore neighboring cities such as Austin or Dallas on day trips. But even with all these exciting opportunities nearby, many find that they never want to leave this charming town nestled in the heart of Texas.
The Waco lifestyle offers everything you could want: welcoming people, diverse culture, endless activities and attractions – all set against a backdrop of stunning natural beauty. It truly is one-of-a-kind place that anyone would be lucky to call home!
Benefits of Living in Waco, Texas
Waco, Texas is a unique and exciting place to call home. Situated in the heart of Texas, Waco offers residents a high quality of life with numerous benefits.
One major benefit of living in Waco is its central location. With easy access to major highways, residents can enjoy quick trips to nearby cities such as Austin and Dallas. This makes it convenient for those who need to commute or travel frequently.
Another benefit of living in Waco is the cost of living. Compared to other major metropolitan areas, the cost of living in Waco is relatively low. This allows residents to stretch their dollars further and enjoy more affordable housing options.
In addition, Waco boasts an abundance of outdoor recreational opportunities. From hiking and biking trails, fishing spots on Lake Waco, or exploring Cameron Park Zoo – there's something for everyone!
Furthermore, Waco has a rich cultural scene that adds value to daily life beyond just basic amenities. The city hosts several festivals throughout the year celebrating food, music and art which are great places for families and friends alike!
Lastly but not leastly (that's right!), you cannot overlook the friendly people that call this city home! Warm hospitality abounds here making it easy for newcomers feel welcomed into the community quickly!
Overview of Waco's Best Neighborhoods
Waco, Texas is a beautiful city with a rich history and culture. It houses several neighborhoods that showcase the best of what the city has to offer. These neighborhoods are diverse in terms of location, housing options, and amenities.
Downtown Waco is one of the most popular and sought-after neighborhoods in the city. This area features an eclectic mix of old and new architecture that blends well together. The neighborhood offers easy access to restaurants, shopping centers, parks, museums, and other attractions.
Another great neighborhood in Waco is Castle Heights which boasts large lots adorned with mature trees providing ample shade during hot summer days. This community provides residents with easy access to schools, churches as well as dining establishments.
Other notable neighborhoods include North Lake Waco known for its lakefront properties offering picturesque views while Stillwater Ranch exudes luxury living at its finest being home to some of the most magnificent custom-built homes available within Texas' borders.
Each neighborhood has something unique to offer thus making it essential for potential homeowners or renters to explore each area carefully before settling on one particular option that suits their needs best ensuring they have no regrets after relocating there!
Location and Accessibility
Waco's location and accessibility have made it one of the most attractive cities in Texas for both residents and tourists. Situated right off Interstate 35, Waco is conveniently located between Dallas and Austin, making it an ideal destination for anyone looking to explore Central Texas. Its close proximity to major highways also makes it easy to access other parts of the state.
Additionally, Waco Regional Airport offers daily flights to several major cities including Dallas/Fort Worth, Houston, and Memphis. For those who prefer traveling by train or bus, Amtrak and Greyhound stations are also available in the city.
As for getting around town itself, Waco has a robust public transportation system through its local transit authority called ""The Silo District Trolley."" This trolley service provides convenient access to downtown attractions such as Magnolia Market at the Silos while offering a fun way to explore different neighborhoods throughout the city.
Waco's central location and accessible transportation options make it an excellent place to call home or visit.
Lifestyle and Culture
Waco, Texas is home to a diverse and vibrant community that offers a unique mix of lifestyles and cultures. Whether you're looking for a laid-back country vibe or an urban feel with plenty of activities to enjoy, Waco has something for everyone.
One of the things that make Waco stand out is its rich cultural heritage. The city has a long history dating back to prehistoric times when Native American tribes roamed the area. Today, visitors can explore museums dedicated to local history such as the Dr Pepper Museum and the Texas Ranger Hall of Fame and Museum.
The arts also play an important role in Waco's culture scene with several galleries showcasing works from local artists. In addition, there are regular events like music festivals that bring together people from all walks of life to celebrate their shared love for art.
Another aspect that makes living in Waco special is its close-knit community vibe. People who reside here are friendly and welcoming which creates opportunities for neighbors to bond over common interests like sports or volunteering at charitable organizations.
It's impossible not to mention one of Waco's most famous residents- Chip & Joanna Gaines! The couple's popular TV show ""Fixer Upper"" put this small town on the map and made it even more desirable as a place to live. Fans flock here just for a chance at seeing some Fixer Upper sights!
Lifestyle and culture are integral aspects when considering where you want your next home base should be; luckily we know now they're well-represented in Waco!
Housing Options and Average Prices
Waco, Texas offers a variety of housing options for residents. From historic homes to modern apartments, there is something for everyone in this vibrant city.
One of the most popular neighborhoods in Waco is Woodway. This area boasts beautiful homes with large yards and plenty of green space. The average price for a home in Woodway is around $300,000.
Another great option for those seeking affordable housing is East Waco. Here you will find charming older homes at prices that won't break the bank. The average cost of a home in East Waco is around $120,000.
If you're looking for something more upscale, consider living in Castle Heights or Lake Shore Estates. These neighborhoods offer luxurious homes with stunning views and top-notch amenities such as private pools and tennis courts.
For those who prefer apartment living, downtown Waco has several newly renovated loft-style apartments available at reasonable rates compared to other major cities across America.
Amenities (parks, shopping, restaurants, etc.)
Waco, Texas has no shortage of amenities and attractions to keep you entertained. Whether you're a foodie looking for new restaurants or an outdoor enthusiast searching for parks, Waco has something for everyone.
For starters, the city boasts several beautiful parks. Cameron Park is one of the largest municipal parks in Texas and offers hiking trails, picnic areas, fishing spots and playgrounds. Lake Waco Wetlands provides an excellent opportunity to see local wildlife like egrets and alligators up close.
When it comes to shopping, there's plenty of options too. The Magnolia Market at the Silos is a popular tourist destination that features home decor items from HGTV's Fixer Upper stars Chip and Joanna Gaines. For unique gifts and souvenirs head over to Spice Village where you'll find over 60 shops under one roof.
Foodies will love Waco's diverse culinary scene with everything from BBQ joints like Rudy's Bar-B-Q to vegan-friendly cafes like Luna Juice Bar serving up delicious eats. Looking for something sweet? Make sure you stop by Hey Sugar Candy Store or Heritage Creamery for a treat!
Waco offers endless opportunities when it comes to amenities making it an ideal place to call home!
Schools and Family Friendliness
Waco is an excellent city for families looking to settle down and raise their children in a welcoming community. The city offers quality education options, from elementary schools to universities, making it the ideal location for families with kids of all ages.
Waco Independent School District (ISD) is one of the top-rated school districts in Texas, offering exceptional academics and extracurricular activities. The district has over 30 campuses throughout Waco and provides students with innovative programs that cater to individual learning needs.
Apart from public schools, several private institutions provide top-notch educational opportunities. Vanguard College Preparatory School is a highly-regarded college-preparatory school serving grades 7-12. Other notable private schools include Live Oak Classical School and St Louis Catholic School.
In terms of family-friendliness, Waco has plenty to offer. With numerous parks located throughout the city, children have plenty of places to run around and play sports while parents can relax under shaded trees or enjoy picnics with family and friends.
Waco's emphasis on education coupled with its ample green spaces makes it an attractive destination for families seeking a vibrant yet peaceful lifestyle away from big-city chaos.
Conclusion
Living in Waco, Texas offers a unique experience that blends the best of small-town living with modern amenities and exciting urban attractions. With its friendly community, affordable housing options, excellent schools and beautiful parks, it's no wonder why Waco is becoming an increasingly popular destination for those looking to relocate.
From the historic charm of Austin Avenue to the scenic beauty of Lake Waco, there are plenty of great neighborhoods in Waco worth exploring. Whether you're a young professional or a growing family, you're sure to find your perfect home sweet home here.
So what are you waiting for? Start packing your bags and get ready to live in the heart of Texas – we can't wait to welcome you!
Related Articles:
Selling a house can be both exciting and challenging, especially when considering the tax implications… READ MORE
In the world of real estate transactions, earnest money plays a critical role in demonstrating a buyer's commitment to a property… READ MORE
Are you considering selling your home in Alabama quickly and with minimal hassle? 'We Buy Houses' companies might be the solution for you… READ MORE
The Florida housing market has been a hot topic for years, and it's not showing any signs of slowing down… READ MORE
A sewer line inspection is an essential aspect of homeownership that is often overlooked… READ MORE
A well-functioning plumbing system is crucial to the comfort and safety of any home. Over time, pipes can wear out, corrode, or become damaged, leading to the need for replumbing… READ MORE